France is world-famous for its excellent wines, and the Bordeaux region is a major contributor to this fame. For centuries, it has been the home of some of the best red wines. But it has more to offer. More than 100 years ago, two brothers founded a company that still produces a great aperitif: Lillet.
Lillet is an aromatized and fortified wine from the Bordeaux region in France. It contains wine, citrus liqueur, and various herbs and spices. It is high in alcohol and can be white, red, or rosé. Typically, it is served as an aperitif before dinner.
Lillet is also a protected brand, so there is only one company that makes it and exports it to all parts of the world. This company produces different variations of this fortified wine, though.
THE 3 TYPES OF LILLET
Maison Lillet produces three different styles of Lillet:
The oldest and best-known type of French aperitif is Lillet Blanc, a fortified white wine.
Lillet Rouge is a red variation made from red Bordeaux wine and citrus liqueur.
The pink version is called Lillet Rosé.
You can find both the Rouge and Blanc styles in Réserve variations occasionally. But they are rather rare.
WHERE DOES LILLET COME FROM?
Lillet comes from Podensac, a commune in Bordeaux. The region on the western coast of France is famous for its red table wines primarily. But in 1872, the brothers Paul and Raymond Lillet founded a company called "Maison Lillet". And 15 years later, this company introduced the first (and only) aperitif from Bordeaux.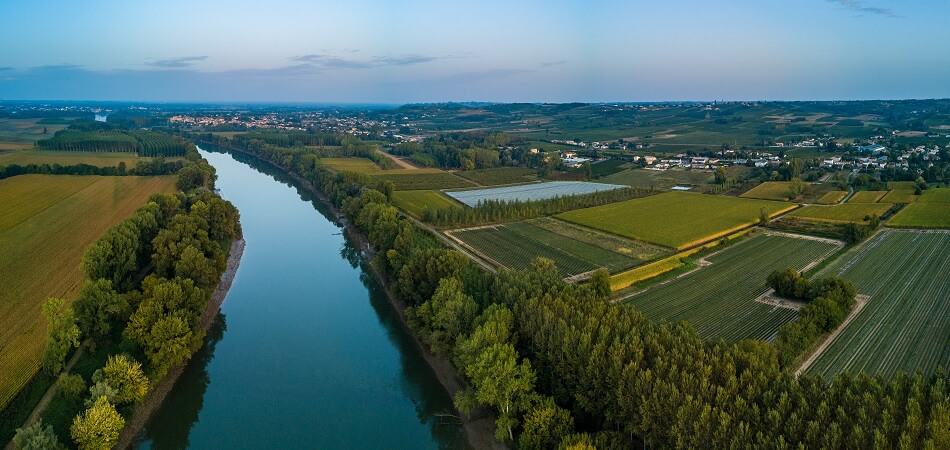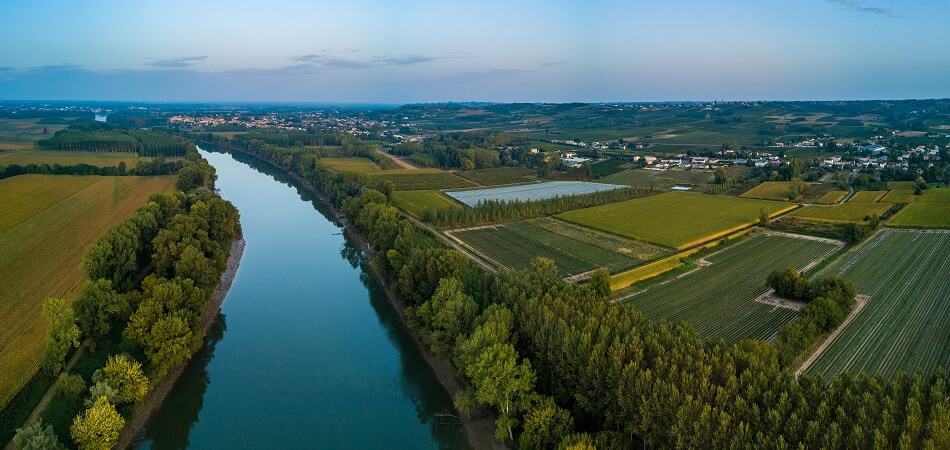 By then, the idea of mixing wine with potentially healthy ingredients was quite popular among winemakers. One of these ingredients was quinine, a substance from the bark of the South American Cinchona tree. It was an effective drug against Malaria, a potentially lethal disease many French settlers in Africa suffered from.
In the 1840s, a wine merchant from Paris used quinine to produce another well-known aperitif: Dubonnet. When making their first fortified wine, the Lillet brothers followed his example. They even named their drink after the main ingredient: "Kina Lillet" which was a combination of the Cinchona tree's Peruvian name and their family name.
Unlike all other aperitifs at the time, Kina Lillet was a white drink. Besides, it was the only one from a specific region. The fact that its home was the famous wine region Bordeaux probably contributed to the wine's popularity. Other factors were the numerous advertising campaigns the company ran in the 1920s and 30s. As a result, Lillet became famous not only in France but in all of Europe. Because it was served on transatlantic liners, it even gained popularity in the United States' high society.
American bartenders started using fortified wine for mixing cocktails. One of these cocktails had a small supporting role in a book and later in a Hollywood blockbuster: In 1953, Ian Fleming published Casino Royale, another book of the James Bond series. In this story, the iconic spy sips a Vesper made of gin, vodka, and Lillet. In both the 1967 and 2006 film adaptations, the cocktail made an appearance as well.
In 1962, the company introduced a red variation of its aromatized wine. They designed the Rouge version specifically for the growing demand for red wines in the American market. And to create a recognizable brand, they renamed "Kina Lillet" to "Lillet Blanc".
About 50 years later, in 2011, the product line got another newcomer: With Lillet Rosé, the company followed the "Rosé all day" trend and targeted predominantly female customers. One year later, they introduced Lillet Grande Réserve, a first-class cuvée made from only the best grapes.
WHAT IS LILLET MADE FROM?
85% of Lillet is Bordeaux wine. Sémillon and Sauvignon Blanc are the main varietals for the white and rosé wines. For the Rouge variation, red grapes such as Merlot are used. The producers only use AOC wines from the Bordeaux region.
The other 15% are macerated citrus liqueurs made from oranges. Some quinine and several other spices and herbs round up the blend.
HOW IS LILLET MADE?
The first step of making Lillet is the selection of the proper wines. The employees of Maison Lillet do not produce these wines themselves. Instead, they select the best wines made by Bordeaux vintners.
Next, they produce citrus liqueur. The ingredients come from Spain, Northern Africa, South America, and the Caribbean. By carefully determining the regions with the best yields each year anew, the company's representatives guarantee their quality.
To make the liqueur, the workers macerate the fruits. That means they steep them in alcohol for a couple of weeks. Then they press them and remove the solid remains, such as the peels or the seeds.
The third step is the fortification process: The workers mix the citrus liqueur with the wine and add the spices and herbs. With about 85% wine and 15% liqueur, this action brings the resulting cuvée to 17% ABV.
After that, they transfer the resulting cuvées into oak barrels, where they age and mature for several months. Lillet Rosé is an exception: To keep it fresh and bright, it does not undergo the aging process.
Finally, the cuvées are probed to determine their characteristics and blended to create the best possible results.
HOW DOES LILLET TASTE?
As fortified wines, all types of Lillet are strong in alcohol, with around 17% vol. Nevertheless, they are surprisingly fresh in comparison to other fortified wines. In all of them, you might perceive a hint of bitterness that comes from the quinine.
Besides these similarities, they differ significantly in smell and taste:
Lillet Blanc has fresh aromas of honey, candied oranges, and other exotic fruits. Besides, you can sense notes of pine resin and flowers.
Réserve Lillet Blanc comes with more intense citrus and floral aromas. It is extremely smooth with an outstanding balance.
Lillet Rouge has a more powerful bouquet consisting of oranges, ripe dark berries, vanilla, and other spices. Its finish is slightly tannic.
Réserve Lillet Rouge offers even stronger fruit flavors than the regular red variation. It is also a bit sweeter. Expect to sense red and black fruits such as currants and spices like vanilla.
With Lillet Rosé, you have a perfect middle ground between the white and the red version. It has a great balance that combines fresh citrus and berry aromas with subtle acidity.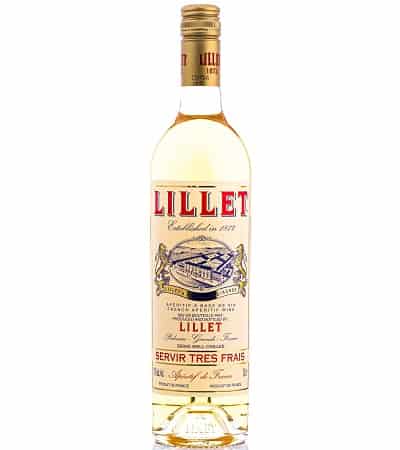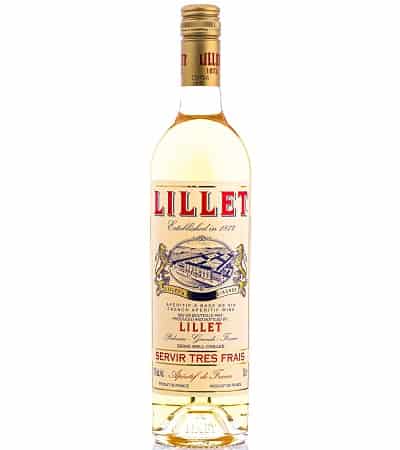 HOW TO SERVE LILLET
Lillet is an aperitif. That means you typically serve it before the first course of the meal. In France, it is common to drink it on ice with a slice of orange. But you can definitely enjoy it on its own, detached from any food, as well.
Instead of drinking it pure, you can mix it into cocktails. It tastes great with ginger ale, bitter lemon, or soda.
What's the Right Serving Temperature for Lillet?
Aim at a serving temperature of 43 to 46°F (6-8°C). For Réserve styles, slightly higher temperatures of 46 to 50°F (8-10°C) are better.
What Is the Right Glass for Lillet?
Like all fortified wines, Lillet comes in smaller portions than regular table wine. Thus, a regular white or red wine glass is too big.
If you own a Port wine glass, that is a good pick. The same goes for a Sherry glass. Alternatively, try a Nosing glass. These stemless glasses are great for bringing out the complex aroma of whiskeys so that they might work with Réserve wines. However, as you have to hold them by the bowl, they are not ideal in terms of temperature control.
HOW TO STORE LILLET
The best practice is to treat it like your table wines: Put it into a dark and cold place in your cellar. A cabinet in your living room might be fine, too, as long as the temperature is stable and not too high. Keep it away from sources of vibration like your air conditioning or your fridge, though.
Unlike table wines, there is no need to Lillet bottles horizontally. The reason is that they have screw caps instead of corks. Corks need to be in contact with the wine, so they do not get porous. Metal caps do not have this need. So it is perfectly fine to store Lillet standing upright.
How Long Does Lillet Last?
As long as it is unopened, Lillet lasts for years, given that you store it properly.
When you open it, its shelf life decreases significantly. Put it into a fridge, and you can enjoy it for 4 to 6 weeks, maybe even longer. However, it is possible to sense some bitter off-flavors if you keep it that long. Better consume it within one month after opening it.
Can Lillet Go Bad?
Once you open a bottle and expose the wine to air, it will start oxidizing and eventually go bad. However, due to its high alcohol level, that happens at a much slower rate than in table wine. Proper storage, including cooling the bottle, can slow down the process significantly.
Can Lillet Be Aged?
The regular white, red, or rosé styles have only little aging potential. You can store them for years, but they won't get much better during that time.
Resérve styles are exceptions. They do get better over time, and you can age them for up to 15 years.
SHOPPING TIPS
Shopping Lillet might be challenging in the United States. But in well-sorted wine stores, you should find it. The good thing is that Lillet is a protected trademark. So there is no risk of falling for low-quality copycats. For a bottle of 750ml, expect to pay around 20 USD.



FINAL WORDS
Now that you have all the theoretical knowledge, it is time for practical experience. Grab a bottle of Lillet and find out which type you like best and how. Whether you prefer it pre-dinner, as a summertime drink for occasional sips, or as a cocktail, it is never a bad idea to have a bottle stored in your closet.
Recent Posts