The quality of wine depends on many different factors. One of them is the local weather, and the weather is unstable. Sunshine, rain, heat waves, storms, and other aspects can lead to great grapes or ruined harvests. To account for these differences, wine experts use the concept of wine vintage. But what exactly does wine vintage mean?
A wine's vintage is the year in which the grapes to make it were harvested. To make a vintage wine, winemakers must gather all grapes in the same year. If they blend wines from different years, the result is a non-vintage wine.
Be aware that only the harvest date matters. The release to the market typically happens at least one year later. Depending on the winemaking techniques, it can take even longer, sometimes several decades, until the wine is available for sale. But the release date is irrelevant in this context. Vintage is only about the grape harvest.
To better understand the concept, let us discuss which wines are vintage and why, and how to find the best wine vintages.
WHAT MAKES A WINE VINTAGE?
There is only one requirement that a wine has to fulfill to be a vintage: All grapes used to make it have to be harvested in the same year. In contrast, if winemakers blend grapes from different years, the result is a non-vintage wine.
Can Vintages Wines Be Blended?
Winemakers cannot blend grapes from different years when making vintage wines. However, blending grapes from various vineyards, regions, and grape varieties is absolutely common when making vintage wines.
For instance, the excellent red wines from Bordeaux are both blends and vintage wines. They are typically blended from Cabernet Sauvignon, Merlot, and other red grapes. As Bordeaux winemakers harvest all of them in the same year, these wines also qualify as vintage wines.
How Do You Know If a Wine is Vintage?
If a wine is vintage, it carries the harvest year on its label. In most cases, vintners place it prominently on the bottle label to be clearly visible to customers. Especially in New World wine countries, they might even add the term "vintage" before or after the date.
Vice versa, you will not find a date on the label of a non-vintage wine.
Be aware that some bottle labels carry the founding year of the winery. Typically, it stands together with the term "established" or short "est". Make sure not to confuse this date with the vintage.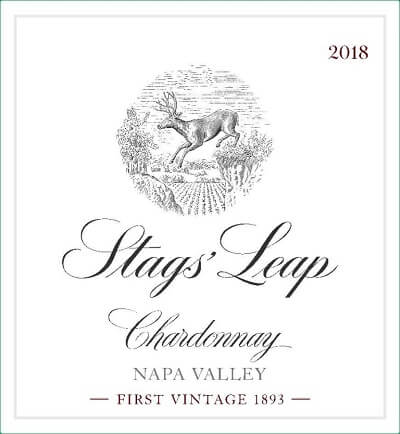 IS VINTAGE WINE BETTER THAN NON-VINTAGE WINE?
Vintage wine can be better than non-vintage wine, but not necessarily. Whether it is or not depends on the vintage.
In a good year with an optimal mix of rain and sunshine, wine grapes have the perfect balance of sugar, acidity, and tannins. When pressed and proceeded, they can make excellent vintage wines.
But vice versa, bad weather can be a problem. A lack of sunshine, too much rain, heat waves, or other challenging conditions can result in low-quality grapes. Besides, diseases or pest infestations can force vintners to harvest their grapes before they are completely ripe, so they cannot reach their full potential. Logically, these grapes would not make a good vintage wine.
In the latter case, non-vintage wines might be better than vintage wines. The reason is blending: By mixing wines from different years, vintners can compensate for the lack of quality in a single year. And the resulting blends can actually be better than single-vintage wines.
Is Vintage Wine Expensive?
Being a vintage wine alone does not make it expensive necessarily. You can find many vintage wines of good quality that are very affordable.
However, there are exceptions. Many wine lovers and collectors follow vintage evaluations closely, especially for wine regions with a high reputation, such as Bordeaux or Burgundy. And in years with perfect weather conditions, these vintage wines have outstanding quality and create an enormous demand. Logically, this demand leads to higher prices.
Other circumstances can cause expensive vintages:
Some vintners limit their output on purpose to ensure high quality. Vintage wines from their vineyard are typically more costly than mass-produced wines.
Late frost or natural disasters can destroy a significant part of the grapes before the harvest. If the conditions up to the disaster were favorable, vintners might nevertheless process the remaining grapes into excellent wines. And due to the small amount, they can be very expensive.
Another factor is the vine stocks' age. The older they are, the more flavorful the grapes they produce (and, logically, the wines, too). If vintners decide to replace their old vines with young plants, the wine quality can decrease, even when the terroir and the weather stay the same. For the last vintage wines from the old vines, collectors might be willing to pay very high prices.
Of course, vintage wines get more expensive with the bottle age. So an excellent vintage wine from 1980 has a higher price tag than one from 2000.
WHAT IS THE BEST WINE VINTAGE?
As we have discussed, wine vintages can differ significantly based on regional conditions. Thus, knowing which vintages are good and which are not is key to finding excellent wines.
To find the best wine vintage from your favorite region, you should use a wine vintage tracker.
WHAT IS A WINE VINTAGE TRACKER?
As we have discussed, wine vintages can differ from each other so significantly based on regional conditions. Thus, knowing which vintages are good and which are not is critical to finding excellent wines.
Experts have created many wine vintage trackers to help wine lovers with this complex task. These trackers are chronological overviews of the most prestigious wine appellations and the conditions for every single year. Again, be aware that vintage is the year of the grape harvest. It might take a couple of years until the corresponding wines are released and tasted. So these vintage trackers will never show the data up to the current year.
Wine Vintage Charts by Wine Spectator
The wine vintage charts by WineSpectator.com track the vintages for more than 50 regions in 12 important wine countries, including France, Italy, and Spain. Besides giving a short overview of the conditions by the time, their experts rate each vintage and recommend drinking the wine now or holding them for future aging.
Vintage Chart by Robert Parker
Robert Parker is one of the world's best-known wine authorities. He provides tons of information about wine on his website, including a chart of all vintages since 1970. This table evaluates vintages from 55 wine regions in 12 countries on a scale from 0 to 100. For a better overview, each rating comes with a color code to find the best vintages of each region in seconds. You can even download a PDF version and print it out.
Interactive Wine Vintage Chart by Wine-Searcher
The interactive wine vintage chart by wine-searcher.com has even more data. It tracks the vintage quality in 23 countries, including less popular wine countries like Hungary, Israel, and Switzerland. The data is not complete for all countries but goes back to the 1920s. With the filters, you can easily find the wines you are interested in. As of the date of writing this article, the tool is in beta.
In addition, you can find short assessments of each vintage, summarizing weather conditions and the best wines from each year.
FINAL WORDS
Without a doubt, wine vintages can differ perceivably from each other. Nevertheless, it's worth mentioning that you need plenty of wine-tasting experience to recognize all of the nuances. If you want to train your tasting buds and your ability to describe wine, it might be an exciting challenge to compare wines from a good and a not-so-good vintage. Have fun!
Recent Posts